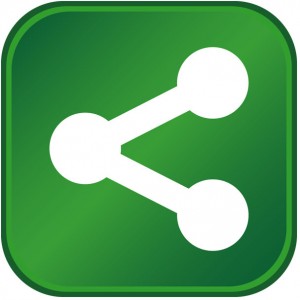 Alex King is the creator of the Share Icon. I can't say whether he still owns the copyright or not, but the the thing about Creative Commons licenses is that they are irrevocable. ShareThis Inc., or whatever their legal name is, cannot revoke the license.
So long as I give credit to Alex King (which I just did) and link to the license (which I just did), I can use this image however I want, per the terms of the license:
You are free to:
Share — copy and redistribute the material in any medium or format
Adapt — remix, transform, and build upon the material for any purpose, even commercially.
The Creative Commons Corporation states to people who wish to license works under the license:
To be clear, however, you may not use a trademark license to modify or restrict the rights granted under the CC license.