One of the things that I want to do with my family history research is tell the stories of my forgotten relatives. One such set of relatives are my first cousins twice removed: Clarabel, Marie, Catherine and Helen Solle.
The Solle sisters are the daughters of my second great uncle Frederick Henry Solle. Fred Solle was an oil and gasoline dealer in Springfield, Illinois and he died young. After his death, his wife Emma Neff Solle took her four daughters and moved to Los Angeles. Clarabel married Fred Adams, who died a few years after their nuptials and they never had children. Marie and Catherine never married and never had children, so far as my research has found. Helen married Floyd Chandler, had one child, and died shortly after that. They also had a brother who died in infancy before their father passed away. Seven people and only one descendant to remember them. For such families, I often wonder what happened to their personal effects, particularly their photos.
While researching this week, I came across photos of Catherine (a.k.a. Kay) and Helen from their time in a Los Angeles area women's club, the Wilshire Juniors. They appeared four times in the Los Angeles Times in 1½ years. The final one appeared in November of 1937 and is the featured image at the top of this post.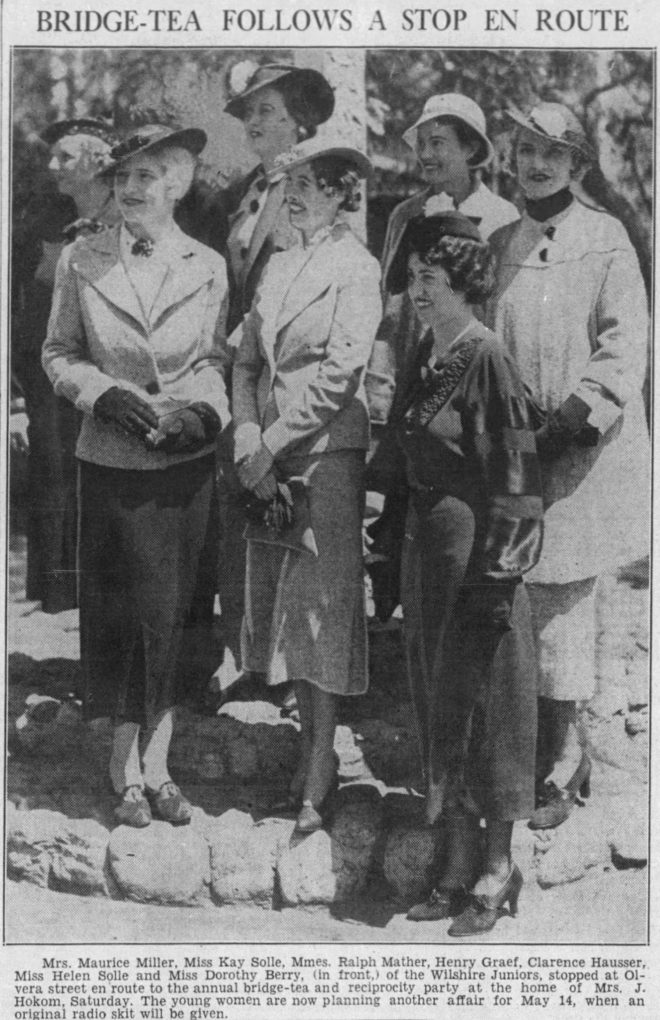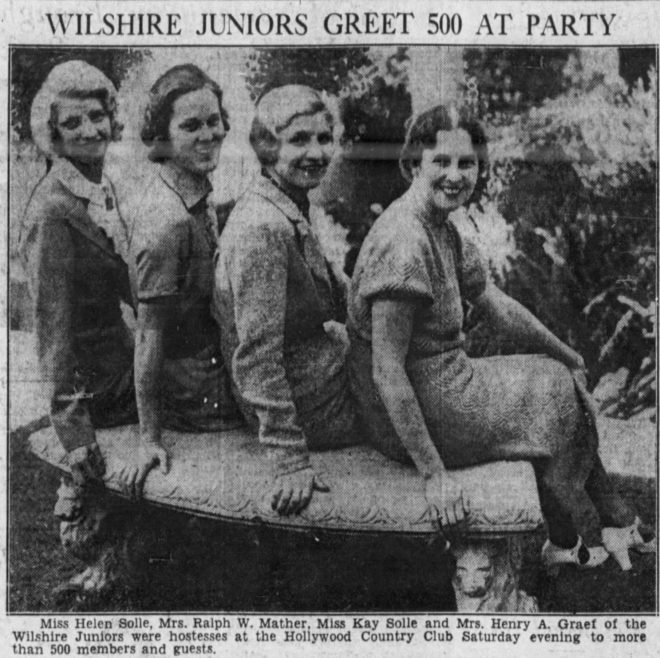 Now I've gotten to tell a bit of the story of two relatives who didn't have as much chance to pass on their stories as some.